FAST FACTS
Company
Year Founded: 1988
Franchising Since: 1992
Total Ownership Groups: 254
Total Locations: 563
Financial Requirements
Startup Investment: $193,580 - $410,050
Cash Requirement: $100,000
Net Worth Requirement: $450,000
Areas Franchising
National
OVERVIEW

History and Vision

Batteries Plus Bulbs was founded in 1988 as Batteries Plus, with our first location in Green Bay, Wisconsin. Batteries Plus Bulbs quickly became the uncontested leader in the battery and light bulbs market, differentiated by superior knowledge, product availability and expertise.

The initial offering of products and services consisted primarily of automotive type "SLI" batteries, alternators, starters, regulators, belts and a limited selection of specialty batteries, related accessories and tools. As our reputation for solving battery problems grew, and the demand for supplying "specialty" batteries increased, it became evident that our real opportunity was to increase our overall selection of batteries. This ultimately enabled us to be known as the source for all battery needs and gave us the impetus to grow our business and our brand. Our first franchise retail store opened in 1992 in Ft. Wayne, Indiana.
In 2010 Batteries Plus added light bulbs to its unique offering of products providing one source for power needs. We can fulfill virtually any light bulb or battery request from consumers and businesses alike. Today, Batteries Plus Bulbs is the nation's largest franchise of its kind, offering a comprehensive selection of batteries, light bulbs, related products and technical support that meet increasing demands.
With over 25 years experience and 570+ locations in 46 states, Batteries Plus Bulbs has the expertise to help you start your business.
Leading Reasons Batteries Plus Bulbs is a Top Franchise to Consider
We are the nation's largest specialty provider of battery and light bulb solutions offering the latest, most comprehensive selection of batteries, light bulbs, accessories and value added services to both retail and business-to-business customers. Batteries Plus Bulbs:
Franchisee satisfaction. See how our franchisee's rated the Batteries Plus Bulbs system for yourself.

Operates in the large, under-served industries of batteries and light bulbs. The U.S. battery industry is estimated to be $30.7 billion in sales with an annual growth rate of 4.1%, while the U.S. light bulb industry is about $14 billion.*
Multiple revenue streams including retail and business-to-business

Prime market availability - single or multiple units

Product line of over 45,000 batteries, light bulbs and related products

Established model and support system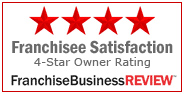 *Freedonia Research Study
Franchisee Accredited
For anyone researching a franchise, we understand how important it is to get feedback from current franchise owners. To expedite this process, the Franchise Business Review invited all Batteries Plus Bulbs franchisees to participate in an independent satisfaction survey. 163 franchise owners elected to participate.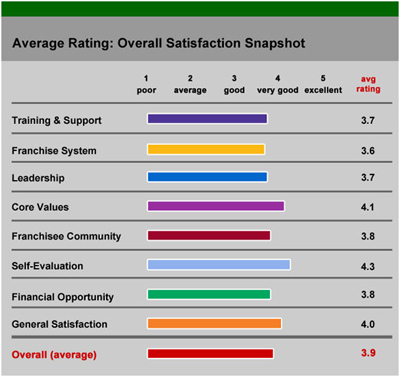 Click Here to see the full report from the Franchise Business Review.
FAQ
Commonly asked questions and answers about this franchise opportunity.
Do I need specialized technical knowledge in batteries, light bulbs or the electronics industry to own a Batteries Plus Bulbs franchise?
No, Batteries Plus Bulbs does not require prior technical knowledge. We have a comprehensive training program to prepare you to open your store.
What is the business potential for a franchise in the battery and light bulb market?
The U.S. battery industry is estimated to be $30.7 billion in sales with an annual growth rate of 4.1%, while the U.S. light bulb industry is about $14 billion.* The growing demand for battery power is driven by many factors, including increasing consumer and business needs for portable devices. Light bulb demand is fueled by a growing variety of specialty light bulbs and the transition to energy saving alternatives, such as CFL and LED. Batteries Plus Bulbs is uniquely positioned to capture an increasing share of these rapidly growing markets. *Freedonia Research Study
How am I supported in the day-to-day operations of my franchise location(s)?
We offer tools to assist in day-to-day operations. There are many support services and programs available which may include; real estate, initial and ongoing training, field support, marketing, product and category management, and much more.
Can I stay in my present position and operate a store?
It is not recommended. We prefer that you be directly involved with the business. No one is more concerned about your business being successful than you. However, if you are not interested in running the business on a daily basis, we recommend having a partner or minority investor who will manage the day-to-day operations.
To request franchise information, please complete the request form to the right.
Contact Information

Thank you for your time and consideration in review of our franchise opportunity. Please contact us at any time if we can be of any further assistance. We hope to hear from you soon and look forward to working with you in the near future.