Wood Cabinet & Floor Refinishing
Overview: Top 10 Benefits of Joining N-Hance
The #1 wood refinishing franchise in North America
Patented & proprietary processes
Faster & more affordable wood refinishing solutions
Attractive niche in the 400+ billion (and still growing!) home improvement industry
Comprehensive training, marketing, and support programs
National Ad Fund
Low overhead- doesn't require a brick-and-mortar retail location or many employees to start
In-house financing available for qualified candidates
Protected territories
Part of the BELFOR Family- the worldwide leader in property restoration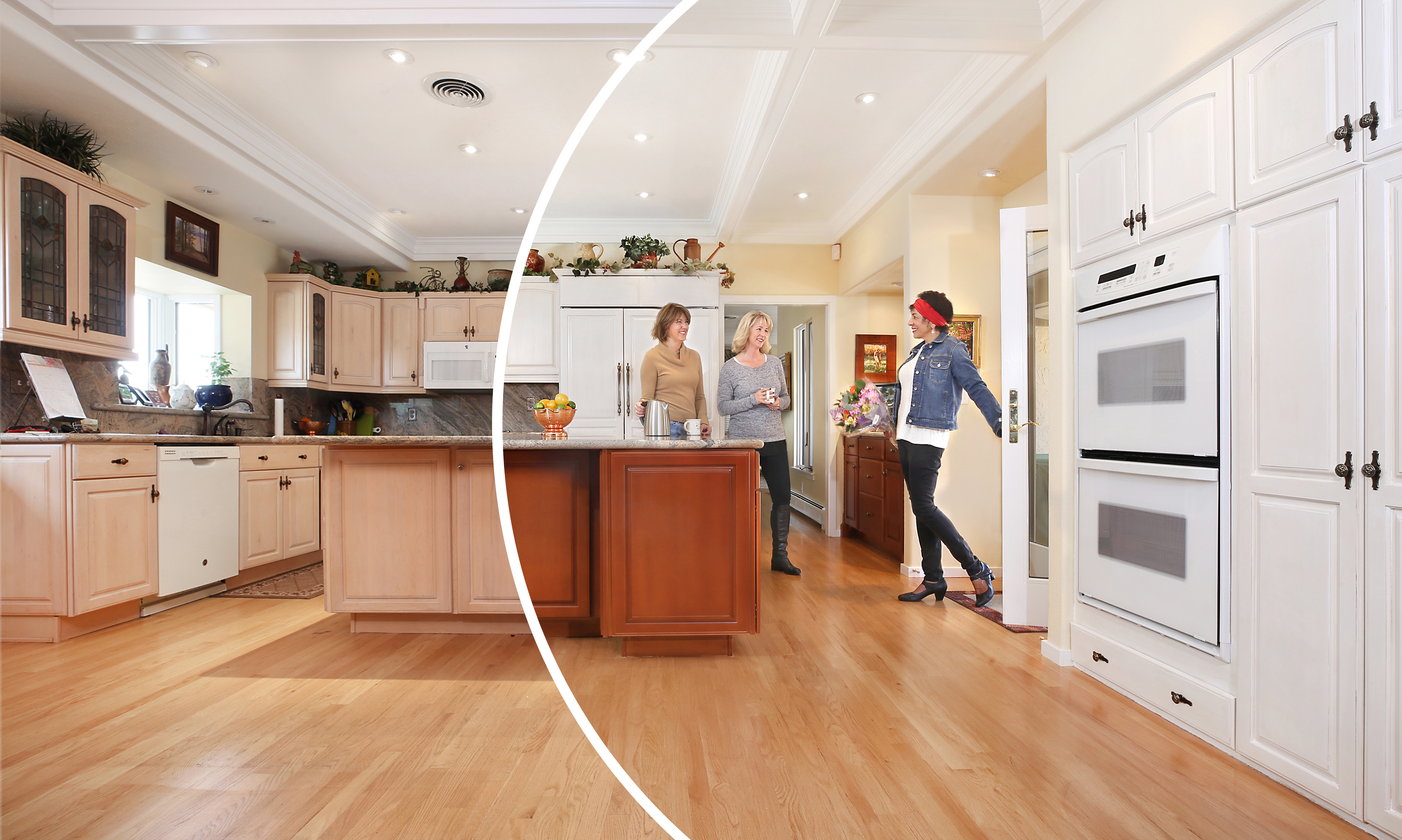 Americans are reinvesting in their homes like never before. A year of being cooped up indoors led to a dramatic increase in home improvement spending expected to continue into the future. With kitchen remodeling at the top of the list, N-Hance franchise owners are meeting pent-up demand for affordable solutions that add value, beauty, and enjoyment. As a result, many of our franchise owners are booked months in advance and experiencing record sales.
As a franchise opportunity, N-Hance stands out. With low costs of ownership, a proven business model designed for growth, proprietary technology, products and equipment, multiple revenue streams, and comprehensive training and support from industry experts who know how to grow a wood refinishing franchise, it's no wonder N-Hance is one of the highest-rated brands in the home remodeling category.
With nearly 500 locations open across North America, N-Hance is experiencing rapid growth. If you're passionate about owning a business and love home remodeling, DIY projects, great customer service, and want to own a business that makes an impact, N-Hance is the right opportunity right now.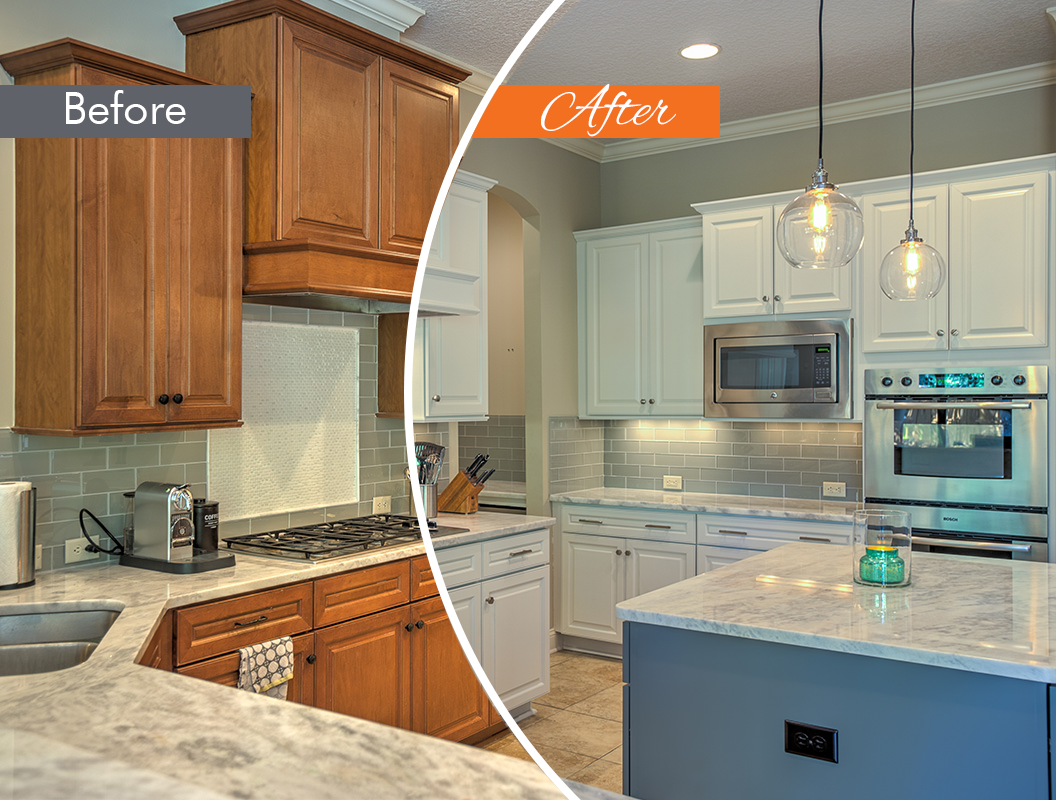 Why Choose Us?
A Recession-Resistant Opportunity- Home improvement spending increased by more than 3% in 2020, even as the rest of the economy shrank, Harvard University researchers report.
Low Costs of Ownership- N-Hance is one of the most affordable franchise opportunities in the home remodeling industry with costs of ownership beginning under $58k.
Rapidly Growing Brand Recognition- N-Hance recently celebrated 1 million unique visitors to our consumer website and many of our franchise owners are booked out long in advance.
Our Franchise Owners Are Busier Than Ever- 2020 was a record-breaking year for our franchise owners with our top quartile of performers generating on average $841,000 in revenue
Industry Leading Training & Support- Our quick start training program takes all of the guesswork out of starting a business by guiding you through your first year and beyond.

The Benefits of Partnering with N-Hance
Patented and Proprietary Processes
With N-Hance's proprietary techniques and state-of-the-art technology, you can provide faster, cleaner, and more affordable refinishing solutions for all types of wood cabinets and floors. Our processes restore the natural beauty of wood surfaces at one-third to one-fifth of the cost of traditional refinishing or replacing methods, and our Lightspeed® U.V. technology requires little sanding, produces less odor and cures much faster, all while delivering a factory-durable finish. In an industry where time (and downtime!) is money, these advantages set your business apart and help you win more customers.
A Marketing Leader in a Massive Industry
As the number one wood refinishing franchise in North America, N-Hance occupies a unique space in the massive Home Improvement industry (more than $400 billion in 2020), helping residential and renovations expected to continue for years to come, N-Hance franchise owners are poised to be busier than ever.
World-class, Comprehensive Training
Our Quick-Start Program is designed to guide our franchise owners through their first year of business and set them up for success well beyond that. Quick-Start begins as soon as you sign the franchise agreement. We provide a pre-training checklist so that you can begin learning about the brand before you attend our robust in-person training. This initial training covers every aspect of your business from sales and marketing to customer service and operations to hands-on technical experience. Even after you've completed the initial in-person training and you've begun to grow your business, N-Hance University, which we work actively to update with the latest, most relevant content.
One of the Strongest Marketing Support Platforms in the Industry
As part of your Quick-Start Program, N-Hance provides new franchisees with a comprehensive six-month marketing package full of tools, coaching, and resources to help you break into and establish a strong presence in your market. This includes an SEO-optimized website, print marketing materials, vehicle branding, online listings optimization, PPC ad campaigns with starter budget, and more. We also have a national ad fund for TV, radio, and print advertisements to help build brand awareness nationwide- our commercials run on connection TV, DIRECTV and cable stations across the country, and the brand has been featured in magazines such as Martha Stewart Living and HGTV Magazine.